Pateros City Soon!
---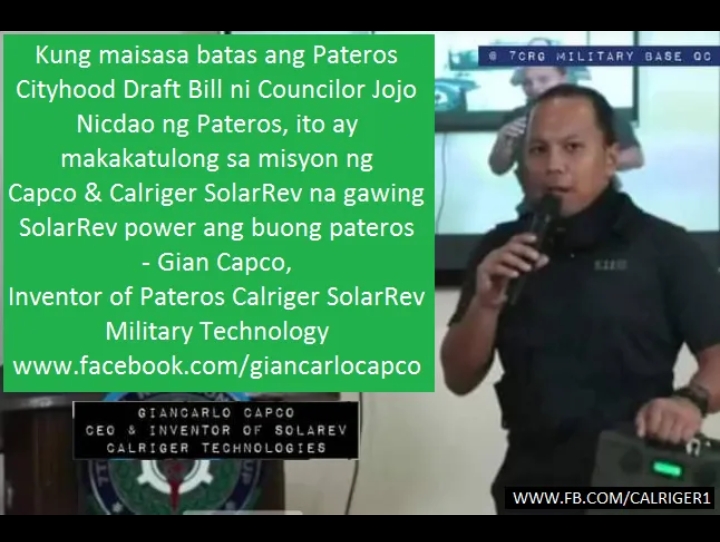 ---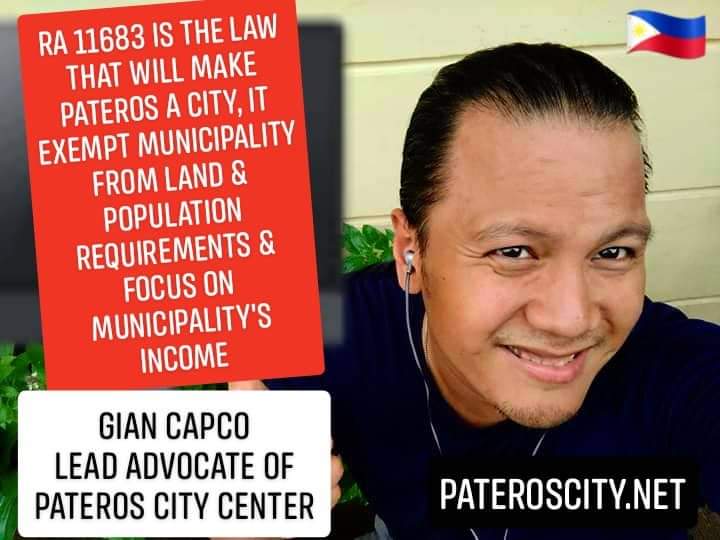 Harvard World Business Plan Built It Program trained son of former Mayor Rosendo Capco, Mr. Giancarlo Capco is the head of Pateros City Center Initiative who said that the Law RA11683 of Senator Ping Lacson is the law that will make Pateros a City soon for it gives Pateros the exemption to population and land area requirements and focus on income that will be generated by it. As soon as Pateros becomes a city it can better deliver public service to its people and it can have fair share of national government's income. Pateros Cityhood is a true development that can benefit the people of Pateros. – Gian Capco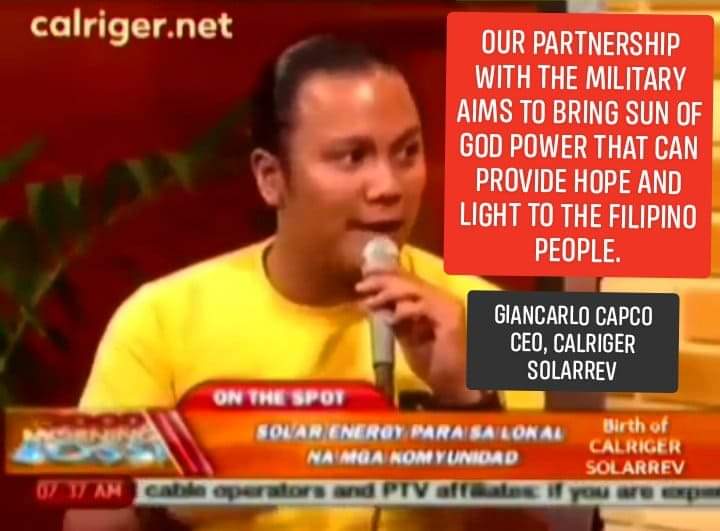 Gian Capco is also known to be the lead Advocate of Pateros Solar City Project and the inventor and CEO of Calriger SolarRev SOG Generators that landed multiple business deals with the military and the tactical industry and recently he was cited as the owner of Pateros City Home Depot, Pateros Solar Powered Facility and the upcoming Pateros City Electric Vehicle Charging Station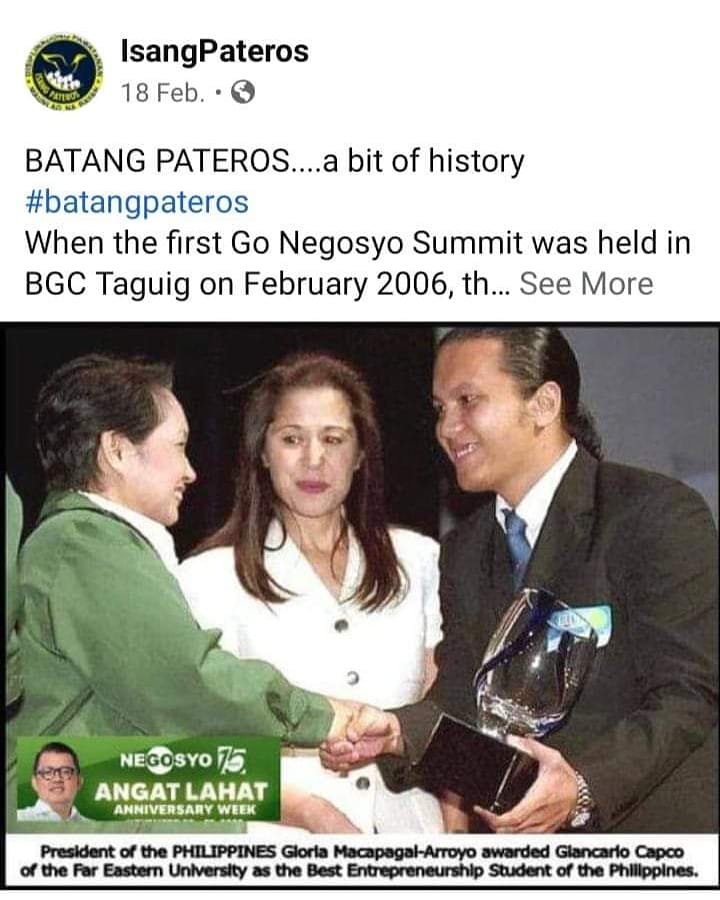 You can check him out at:
www.news.giancarlocapco.net http://www.facebook.com/giancarlocapco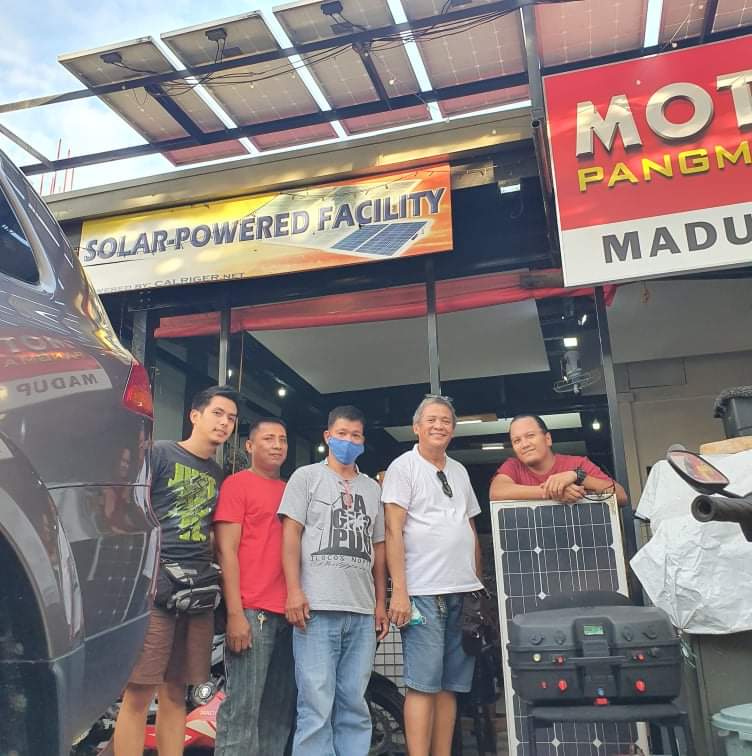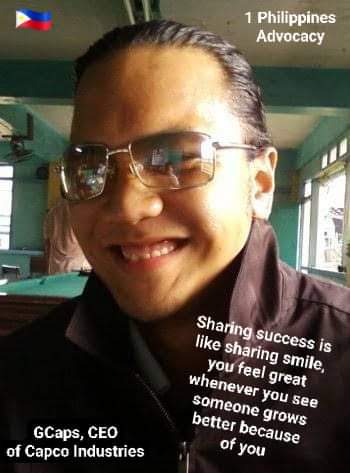 On the other side of the story, Senator Ping Lacson explained the Law RA11683 and said that, "By opening the doors to cityhood for qualified municipalities, the new law allows the local governments to fully operationalize their functions. As such, it address the inequity in national resources, it provide a greater number of our people the effectual impact of being a city – better delivery of public services and a fair share of our progress.
The new law amends Section 450 of RA 7160 or the Local Government Code of 1991, exempting a municipality from the land and population requirements if it generates at least P100 million for two consecutive years.
Senator Lacson who authored the law noted it would be unfair to residents of municipalities to be denied cityhood because their town is smaller than 100 square kilometers or has a population of less than 150,000.
"Some municipalities despite their small land area or population have shown they can provide essential government facilities and social services to their inhabitants that are comparable and even above par with existing cities," he said.
See Republic Act 11683 for Cityhood Requirements
Tags:
Pateros Beyond 2000
,
Pateros City
,
Pateros City Initiative